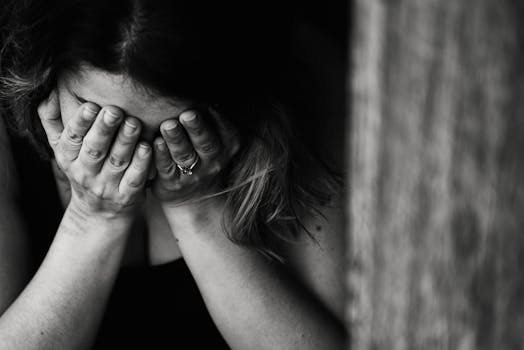 She had finally decided on the route she needed to take and sincerely believed that she had everything required for her journey. Of course, she was adamant that she was making the best choice for her future endeavors. Yes, she knew the road would be rough and long, but she was confident that she had what it took to accomplish her goals until, unfortunately, planned events started to unravel before her eyes. She soon realized that she was not as wise and careful as she thought. "Maybe I should have slowed down and taken my time to examine my reasons and motives for venturing down this road," she thought. "Why didn't I pause for a moment and examine my plans more clearly, or get better advice or input?" Everything seems to be going downhill, and she is afraid she is about to hit rock bottom. She feels as if she is in a sinkhole and cannot manage to get herself out.

Now she is too ashamed to admit it or let anyone know her dilemma because she feels like she has failed at life once again. So how did this strong spiritual Goddess plunge so low? She forgot her true identity and falsely believed that living according to the laws of this delusional world can improve and fix her. She overlooked the fact that her real power exudes from the God within and not the forms or entities of this world. She needed to remind herself again that the decisions she makes must propel her closer to her spiritual path and not the illusory direction that would lead towards the mundane and fleeting expectations of success. She neglected to care and look out for her first love, the Goddess within.

She is remembering and relearning once again. Whenever she takes her eyes off of her Creator, she becomes blinded and lost. She was fooled by the beauty and temptation of worldly success. She became accustomed to the approval and praises of others and did not want to fail and let anyone down. How dare her not work her way up the ladder of success and win the prize? She had to partake in this constant fight to advance, get richer and be prestigious. Nothing about self-growth and improvement in of itself is terrible or unwholesome. The question is, "Is this journey going to bring her closer to God and her purpose, which is to shine and shed light on the world?"

The sinkhole was placed there to guide her back to her true path. It helped her remember who she is and remind her about her passions. She needed to love and care for herself again to not end up on the wrong road. It may seem as if she is so far from her destiny or has to start all over again. But, it should not be burdensome for her because she has learned a valuable lesson. She understands now what it takes to choose and create the life that she must live. The mere fact that she has awakened to her truth and realized the factors that led to her errors is a victory. She joyously feels like she has been awakened from the slumber and now can quickly get herself out of the sinkhole and proceed towards her true and enlightened path.